Feb. 7, 2020 11:48 AM PST
For three years, the technology world has been riveted by the seemingly endless cash pouring out of SoftBank's $100 billion Vision Fund into all manner of startups. The promise was to make a series of long-term bets on the potential of new services and technologies.
 But lately it's become clear that at least some of the Vision Fund's big bets have turned sour. It has lost several billion dollars on WeWork, at least on paper, while its billion-dollar investments in Asian hotel booking chain Oyo, Indian payments firm Paytm and U.S. construction company Katerra look shaky. At least a dozen companies in its portfolio, including Getaround, Zume and Wag, have laid off staff amid mounting business troubles. Senior staff have begun to exit: earlier this week, U.S.-based managing partner Michael Ronen said he was leaving, following partners David Thevenon, Praveen Akkiraju and around 10 midlevel investing and operating staff who have left in recent months.
Join the high-powered community of tech and business leaders who rely on The Information's original news and in-depth reporting.
Exclusive Articles
We broke it first. Receive original reporting you won't read anywhere else from the largest newsroom in tech.
Daily news analysis
Every weeknight, we'll send you our reporters' views on the day's top tech news—distilled into one email.
Conference calls
Get access to our reporters and other top executives with monthly deep-dive calls into topics like startups and autonomous vehicles.
Global Events
For no extra fee, get access to more than a dozen events yearly, from intimate dinners to larger gatherings with marquee speakers.
What else is included in my subscription?
Tech Top 10 Mobile App
Our new app featuring summaries of the most important tech news curated by our team, a calendar, breaking news alerts and more.
Slack community
Discuss topics and current events with our subscriber-only Slack group and share news about your company with other subscribers.
Annual Subscriber only benefits:
Org Charts
Access the only collection of tech company org charts. Our expanding database includes companies like Amazon, Snap, and Uber.
Crypto Newsletter
Our experts investigate the latest in the crypto world to keep you in-the-know about the movements of digital currencies.
No subscription? You're missing out.
Join the high-powered community of tech and business leaders who rely on The Information's original news and in-depth reporting.
Subscribe
The Takeaway
The New York Times and A Taste of My Own Medicine
By Jessica E. Lessin &middot Feb. 8, 2020 7:45 AM PST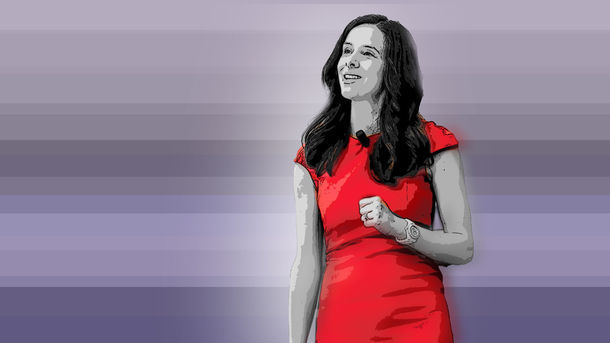 As a founder, I sometimes sit on the other side of the table and experience what it is like to have an article written about The Information. It's always a little strange. I'm used to being the one asking the questions. But it is also very illuminating and has changed, in small ways, my tactics as a journalist. 
So when the New York Times reporter Ed Lee wanted to profile us for ...
Facebook to Battle IRS in $9 Billion Lawsuit
By Alex Heath &middot Feb. 8, 2020
New Female VC Partners Rose 37% in 2019
By Martin Peers &middot Feb. 8, 2020
Casper Stock Slips 18% on Second Trading Day
By Priya Anand &middot Feb. 7, 2020